Sifting Through the Noise to Real Cryptoeconomy News
Hi Everyone, this is Stu Lustman from P2PLendingExpert.com. Thanks for following me all this time as I approach my 6 year anniversary on blogging about fintech.
I'm sure you agree that getting good information about cryptocurrencies is hard. I look all day long and I have trouble at times. Hobbyists and retail investors don't stand much of a chance of finding real, actionable news. But now I'm evening the playing field for the individual and the hobbyist.
I'm here to announce I am starting a paid weekly cryptocurrency newsletter called Crypto News Over Nonsense. Of all the news I get by Tweet, email, phone call, hieroglyphics, Discord message or other, I will be sorting the best and most newsworthy pieces with the individual investor in mind.
And some big names in fintech are going to help me out along the way……
Already sold on the idea? Awesome. Try it first for 2 weeks free
But in case you aren't yet……
Why Do I Need a Crypto Newsletter?
One thing I'm asked constantly by industry pros and individual investors alike is how to find quality information about cryptocurrencies and the crypto-economy. Most newsletters out there really aren't news. I know since I subscribe to many of them. They are marketing hype of 'hey check out what my Client X has done' or 'Get our new token now' or other marketing/press release related functions. PR is great but it's different than news and analysis.
The signal/noise ratio on Twitter alone, not to mention Telegram, Signal or Discord is enough to make anyone crazy.
And the individual has very limited options…..
The Institutional Investor Options
Unlike a year or two ago, we have some excellent information options for the investing pros. I can think of 3 off the top of my head:
Anthony Pompliano (from Morgan Creek Capital) has his Off the Chain (OTC) newsletter and podcast for $100 per year. Although he started both at almost the same time, his podcast has been so successful that the newsletter is almost like a supplement to the podcast. More importantly, OTC newsletter is for family offices, investment bankers, and other institutional investors. It's also daily, which is excellent for subscribers but might be a bit much for the retail investor or hobbyist.
The Block is a good news site. However, their Genesis subscription is $125/month or $1000 per year. That's pretty pricey for an individual although the information is solid.
Messari Crypto has a great news site, Discord group (I'm a community analyst contributor there), and a great ethos about bringing transparency to the crypto-economy. Their paid subscription for Unqualified Opinions (their newsletter) is now $75 per month or $699 per year. Again, pricey for an individual even though I know the information is good from my experience with them.
The Individual Investor Options
What about individual investors?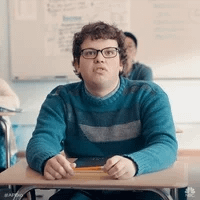 Until now, there were ZERO options for the individual. I'm here to change that. From the beginning, my blog has targeted the individual retail investor. I will continue to do so here by sorting the most newsworthy pieces at the end of every week and putting it all in 1 email. One email directly to you. No nonsense, only news.
One email at the end of each week, $7 per month or $55 per year, where you save 34%.
Have a friend or client who needs to know what's up with Bitcoin or the crypto-economy?
I'm so sure you'll like it that I'm giving away 2 weeks for free.
What Will It Look Like?
Here's an example of what the newsletter will look like.
One news story that was big in the last week was on a popular investment topic, stablecoins.
Stablecoins are (or can be)
a good potential non-USD investment

a liquid asset that is more difficult for a government to seize from you than USD (Asset Forfeiture is a big topic in the crypto-economy since it combines 2 of the biggest topics: Government overreach and lack of privacy)

a less risky cryptocurrency investment than coins (Bitcoin) or tokens (Binance token) or

a good non-USD parking lot for capital while deciding where to invest the funds.
Often, money in stablecoins will be invested in a cryptocurrency like Bitcoin or Litecoin or a crypto token project like MakerDAO or Augur.
Among others, The Block and Messari reported that Tether is no longer backed 1:1 by USD as they've said. Now it could include 'assets and receivables from loans made by Tether to other parties, which may include affiliated entities.'
As recently as December, Tether said they were backed 1:1 with USD, including an audit done by Bloomberg where they said Tether has billions in USD sitting in offshore accounts.
Tether maintains it's still 100% backed by collateral, but not by dollars like they had said.
Our CNON Take: Stablecoins can play an important role as a bridge between government currencies and cryptocurrencies or as investments and assets on their own. Providing fiat money 'on ramps' and 'off ramps' to cryptocurrency is a key to wider adoption. The smoother the on ramping is, the more people will access the crypto-economy.
Tether is still the dominant stablecoin and has the highest trading volume of any stablecoin. They are a big player in the market.
Yet, Tether has proved over and over that they are not trustworthy. They have degraded their peg to the USD with what resembles fractional reserve banking in the 'normal' US economy. They resemble conventional banking in other ways too like providing loans to affiliated parties like exchange Bitfinex and then listing that loan as collateral for the issuing of more Tethers. This is what that might look like on their books on a $50 million loan from Tether to Bitfinex
16/22 If you looked at Tether's balance sheet, it would read as follows: Assets - Receivables from Bitfinex $50 MM; Liabilities - Tokens in Circulation (Issued) $50 MM.
Fernando's thread on Money & Banking, as well as Tether starts here and is worth a read, just click and go.
Other stablecoins like USDCoin or Gemini Dollar or the IBM partnership with 6 international bank clients to issue a Stablecoin on the Stellar Blockchain may prove to be better investments or on ramps to cryptocurrency while being more transparent than Tether.
Stablecoins could have a place in your portfolio or maybe you just use them like a money market account to hold funds you intend to invest elsewhere.
If you are interested in learning more about Stablecoins, here are 3 excellent resources:
The Macroeconomics of Stablecoins